Covid 19 and Vehicle Shopping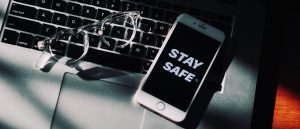 It is unfortunate, but it is the current reality we live in. We are tucked at home, we are socializing less, we can't get a hair cut, and we need to stay six feet apart. Alberta has deemed the right to purchase a vehicle and vehicle dealerships to stay open though as this is considered an essential service.
We have taken strict precautions at our business to keep the people we work with and the overall public safe here at Alberta Wholesale Motors. These include a variety of sensitization measures as well as making your ability to purchase a vehicle as safe as possible.
Considering we are approaching 3 million world-wide cases and the end of this is not in site, we have put together options for people looking for a vehicle that make shopping with us safe, secure, and convenient.
Right now, we are offering:
– Free delivery to your door Alberta wide
– Up to 3 months of differed payments
– Online income verification, when required
– Cash back up to $10,000 for qualified purchases
– The availability of online contract signing
– Vehicle registration services
These steps we have taken, not only provide safety and convenience, but also allow financial security for those in need of a vehicle.
If your looking to finance or purchase a vehicle, shop here as we can keep your experience pain free and safe!
If you are in need of financing, no matter your credit situation, Apply Here Now!