A Lesson in Online Vehicle Financing Applications
Over the years the auto industry has changed drastically, buyers are more educated, the internet is the dominant platform for shopping, information, and even vehicle buying and financing. This is where things got interesting, Leads were born.
What is a Lead a Person May Ask?
You! Companies like Canada Drives will advertise an easy application process for vehicle financing, you will apply, and that application with your information is sold to auto dealers in large batches. This results in an inconsistency of service as one hopes the Auto Dealer that was provided your information is any good while lead providers simply collect their cheques and forget about you!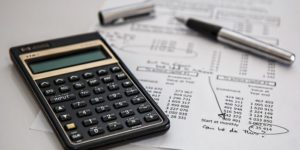 At Alberta Wholesale Motors,
we are a family-based Edmonton company. When you apply on our website, we call you! Not someone else, you apply here, we call you, we approve you, and we provide you the vehicle that works best for your needs. The best part is this can all happen within one day.
We have a variety of lenders, both traditional and more sophisticated that allow us to cater to a variety of needs which include people with good credit, bad credit, and those who have filed for insolvency which includes both bankruptcy and consumer proposals.Furthermore, we are able to assist people with a variety of incomes into getting financing. Employment income, disability, child tax benefit, employment insurance (E.I), self employment and more.
If you don't know if you qualify, be aware that we are successful in approving 99% of applicants with a valid and verifiable income source. So, stop mulling it over and Apply Here NOW.